Welcome to the Orion:Prelude Wiki
Edit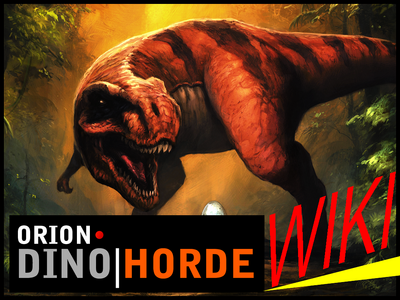 'ORION: Prelude' is an indie Sci-Fi shooter (FPS/TPS) that seamlessly blends together incredible visuals and addictive combat. It puts you and your friends together into intense, cinematic battles using some of the most incredible weaponry and amazing vehicles in which you must work or compete against one another to accomplish mission objectives, explore giant worlds and survive the devastating Dinosaur Horde.
In addition to the return of the adventurous and survival-based cooperative gameplay, 'ORION:Prelude' features intense, retro-inspired and over-the-top PvP competitive action via 'The Arena' in which each mode focuses on a specific homage or battle-type.
Can you survive the Dinosaur Horde?
Beginner's Quick Guide By GrandRiser